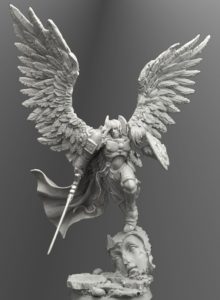 In building a proper Blood Angel army, one has to always be on the lookout for great looking angel models. Sadly, good stand-ins for these angelic warriors are hard to find. There are custom miniatures aplenty for many of their sibling chapters; Space Wolves and Salamanders are particularly popular. When I came across Scibor Monstrous Miniatures' Archangel #3 I immediately thought of the Sanguine Angel himself. It's a sad disservice that Forgeworld has yet to release an official Sanguinius model, but Scibor has handily filled the bloody gap.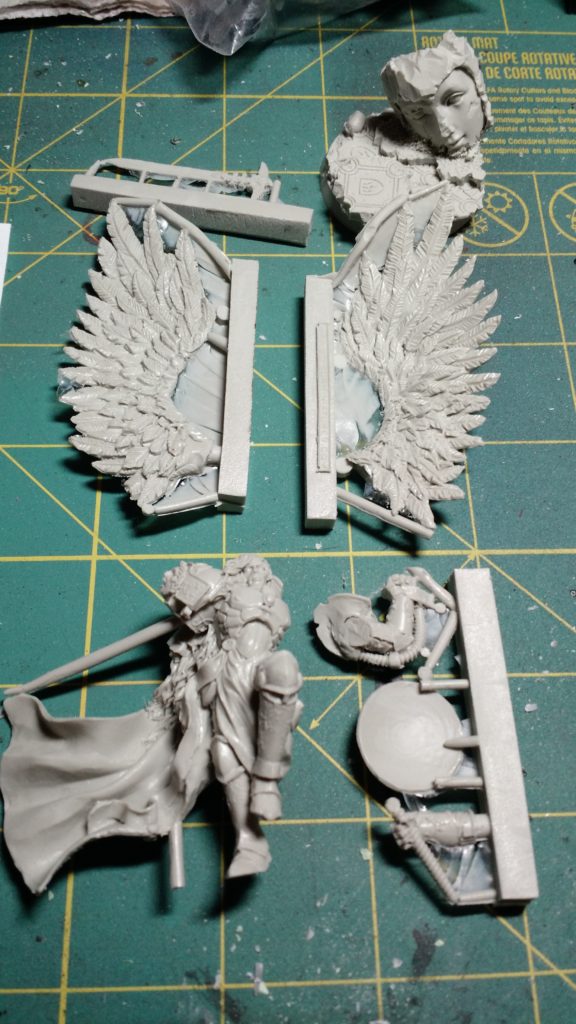 My first impression of the received model is quite positive. It came in about 5 pieces of what feels like high quality resin. Definitely not as rigid as GW's plastics, but better feeling than Finecast. So far I haven't noticed any bubbles and seam lines. You can see quite a bit of flash though thin. It also looks like the sprue points and vents have been well thought out.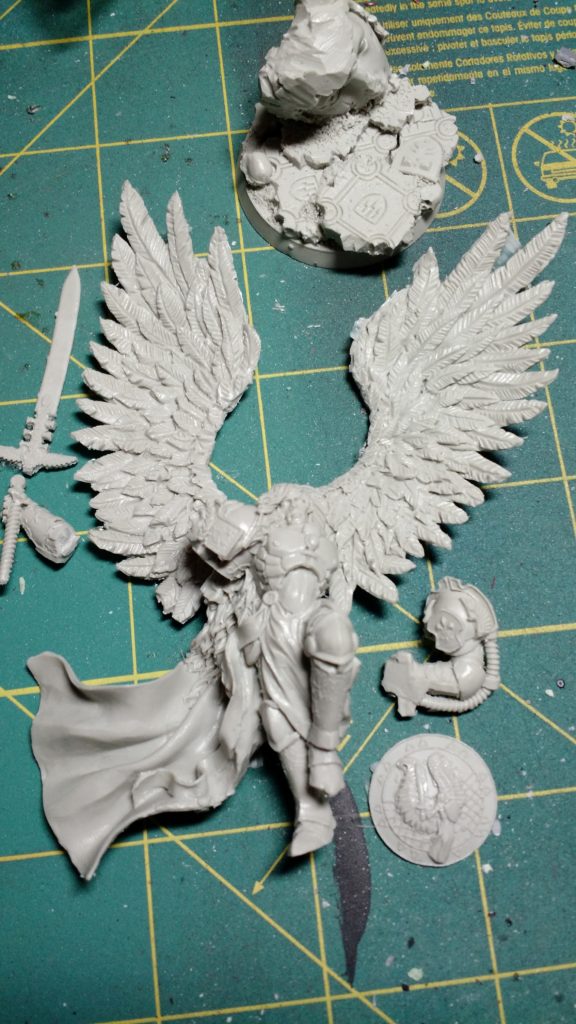 Cutting out the wings was the trickiest bit. I think I cracked a feather, but nothing a small bit of glue won't cure. If I had been a bit more careful it probably wouldn't have happened. The sword looks like it is a little bent as well. I imagine a quick soak in hot water will straighten that out. I also noticed a couple of rough spots on the cloak. I haven't taken time to clean any of it up yet — to many things competing for time lately — but it looks like this model is going to be a real joy to assemble and paint.
Here are a couple more closeups:
---
Edit: Here are a couple of other minis I ordered from Scibor. A dice-toting servitor and a book bearer.
Both are in excellent shape and appear to need minimal cleanup. These bases are fantastic too. I'm considering an order of just bases next.